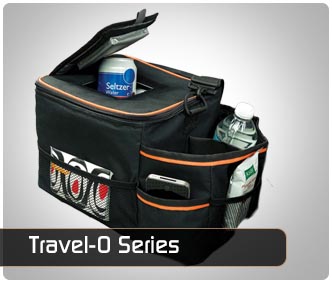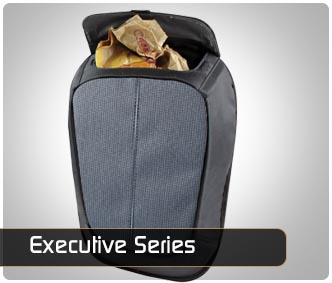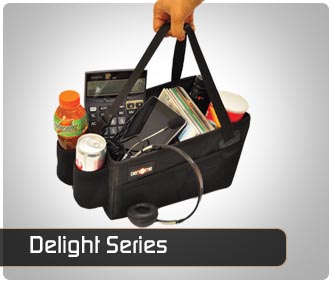 Your car is more than just transportation. These days it's likely to double as an office, an entertainment center, a snack bar, or a home away from home!
We believe your car should be your second home and should have the same aesthetics, comfort and cleanliness of your house! Your cars tend to look like we live in them these days. With families and business people spending more time in their vehicles, take-out, clutter and trash has also increased. The need to store loose items out of the way is essential. Between shuttling kids around, eating on the run, various shopping and errands, food receipts, we collect an awful lot of "stuff" in our vehicles.
Our new launch, Genome 'In-Car Storage Essentials', a premium collection of innovative interior solutions for your car, tries to address the above mentioned issues. Food, drinks, games and other essentials will never again be a problem. Trash and half empty bottles can be kept to a minimum and safely stored en-route. All products are carefully & aesthetically designed to maximize functionality to suit drivers' & passengers' in-car storage needs. The versatility of these products, its portability & ergonomics provides optimum space management options, making your car more organized, neat and well-maintained!
Genome In-Car Storage solutions are a smart way of organizing your car interiors for all categories of passengers, be it family, kids, professionals, car pools, etc. Our products find its utility in multitude of in-car applications from organizing your personal belongings, to proper trash disposal, arranging kids' toys & bottles, etc. and also varied nature of activities like road trips, everyday commuting, family picnic, etc. When not in use, these storage managers can be shrunk & stowed in your car or carried away in its compact, collapsible condition.
Depending on the Lifestyle, Requirement and Functionality of In-Car storage needs we have classified the products into Delight Series, Executive Series and Travel-O Series.
CLICK BELOW TO VIEW PRODUCTS
Delight Backseat Collection
Delight Boot and Front Seat Collection
INNOVATIVE
We at Aambaji, keep updating our product portfolio with innovative products keeping the consumer requirements in mind.

QUALITY PRODUCT
All the products we offer meet high quality standards and are manufactured using state of the art technology.

AFTER SALES SUPPORT
Our products are backed with an efficient after sales support team, hence ensuring value for money.

AFFORDABILITY
We have a wide range of products to choose from , fitting every budget and requirement.